x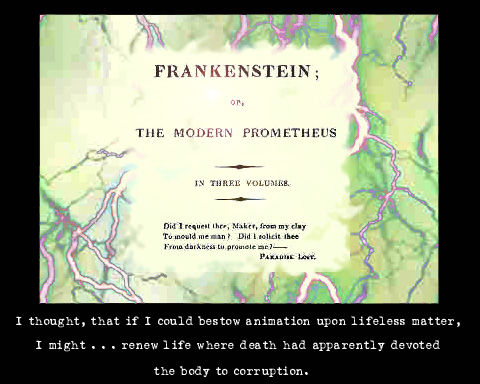 *
This site is a hypertext resource for Mary Shelley's Frankenstein.
It explores the novel's editorial variations and many of its intertexts, particularly
those concerning the political and scientific issues of the late 18th and early 19th
centuries, and serves as a preliminary study of the Gothic genre.
Click on the picture above to enter the site.
"Alive!"

"It's Alive!"